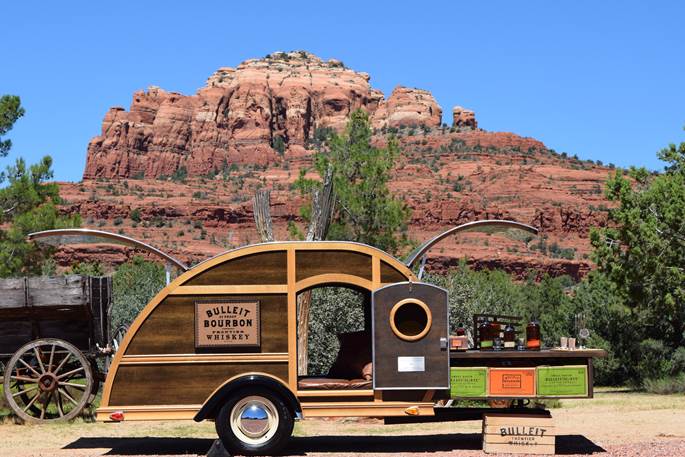 Bulleit Whiskey
has launched a national tour of lunch, cocktails and tastings, and they are doing it from their own pop-up tailgate trailer.
The trailer was originally designed for the
Neiman Marcus Fantasy Gift Guide
and retails at more than $150,000. Created by iconic designer Brad Ford, the Woody was created from re-purposed Bulleit barrels and features a fully stocked bar of Bulleit Bourbon, Rye and 10-Year. It's been featured on The Today Show, CNN and more.
The
Bulleit Whiskey Woody Tailgate Trailer
experience varies depending on the event. For example, in Oakland they hosted the event at
Peoples Barber Shop.
During the popup event, Bulleit offered free haircuts and shaves to selected participants members. They also had complimentary Bulleit Bourbon cocktails as well as snacks. (All attendees must be 21+)
To track the tour, go to Instagram page @
BulleitUS