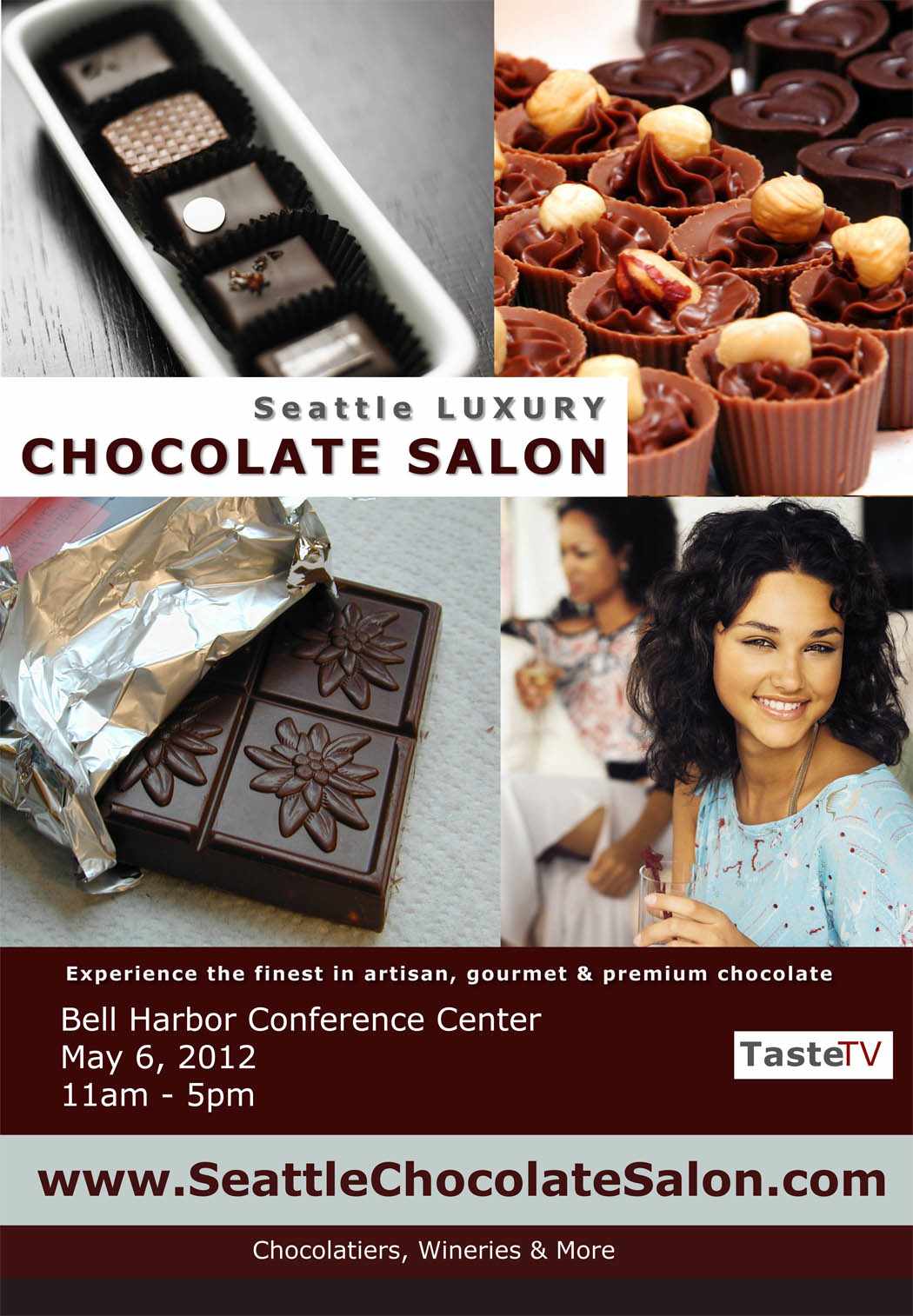 The 5th Annual Seattle CHOCOLATE SALON,
the premier artisan and premium chocolate event in the Northwest, returns this year on May 6th.

Organized by TasteTV, the full-day Chocolate Salon presents new flavors, textures, combinations, and imagination to tantalize attendee tastebuds. The Salon takes place at Seattle's beautifully located Bell Harbor Conference Center.



Featured Wine:



Precept Wine ("Chocolate Shop Red Wine", "Chocolate Strawberry" and "Crème de Cocoa") and Slo Down Wines ("Sexual Chocolate 2010")



Featured Chocolatiers and Confectioners:



Amano Artisan Chocolate, Intrigue Chocolates, Forte Chocolates, La Chatelaine Chocolat Co., CocoTutti, Taza Chocolate, Theo Chocolate, The TeaRoom Chocolate Company, Smitten Truffles, Monterey Chocolate Company, MDP Signature Chocolates, Pacari Chocolate, and more.


www.SeattleChocolateSalon.com


TasteTV Events include: